Hej och välkommen ♥
Detta är en blogg om Miley Cyrus och Selena Gomez ♥ Klicka på Pressentastionen om du vill veta lite om dem!
Gästboken ♥
Dagar kvar till LOL!
Vill du fråga mig något? ♥
You speak not Swedish? ♥
Vad Vill Du Läsa Om ♥
Länkbyten ♥
Rösta vad du tycker ♥
Tycker du bilden är söt?
Lite! Den är inte precis min smak!
Ja! Självklart!
Nej! Jag gillar den inte alls!

Tycker du bilden är sööt?
Miley Cyrus ♥
Namn: Miley Ray Cyrus.
Född: 1992, 23 november i Tennessee, USA.
Syskon: Trace, Brandi, Cody, Braison & Noah.
Föräldrar: Mamma Tish och Pappa Billy ray.
-peacemiley
Mileys ♥ prodjekt
Roll:Miley Stewert/ Hannah Montana
Status:Säsong 4 inspelad
Kanal:Disney Channel

Label: Hollywood Records
Singel: Party in the USA
Släpptes: August 31, 2009
Format: EP

Typ: Film
Roll: Veronica "Ronnie" Miller
Status: Ute i biograferna!

Typ: Klädlinje
Roll: Designer
Släpptes: Augusti 2009

Roll: Henne själv
Status: Ute på biograferna
släpptes: 18 Maj 2010

Format:Album
Släpps: June 22, 2010
Label: Hollywood Records
Singel:Can't Be Tamed

Roll: Lola
Status: Filmas
Release: 13 Juni, 2012

Roll: Molly
Status: Filmas klart
Släpps: Inte bestämt!
-peacemiley
Selena Gomez ♥
Namn: Selena Marie Gomez
Född: 22 juli 1992 [19 år]
Föräldrar: Ricardo Gomez & Mandy Teefy
Pojkvän: Justin Bieber
Bor: Kalifornien, Usa
Upptäcktes: I en talangshow när hon var 10 år gammal
Aktuell: Med filmen "Spring Breakers"
-selenagoomezz
Selenas ♥ projekt
Wizard Of Waverly Place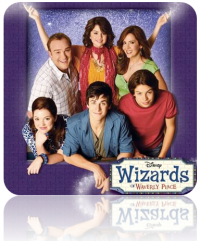 Typ: Serie
Roll: Alex Russo
Kanal: Disney Channel
År: 2007 - 2011
Anoter Cinderella Story
Typ: Film
Roll: Mary Santiago
Släpptes: 2008 (Datum vet jag ej!)
Ramona & Beezus
Projekt Prinsessan
Monte Carlo
Kiss & Tell
A Year Without Rain
When The Sun Goes Down